Experience Your Smile
Welcome To Bella Vita Dentistry
In Italian, bella vita means "beautiful life" and one of the best ways to have and share your beautiful life is with your smile. Trophy Club, TX residents can experience dentistry that is a luxurious, relaxing, and focused on creating the smile of your dreams with affordability in mind. At Bella Vita Dentistry, we offer a premium style of dental care at prices that make dazzling smiles affordable.
Learn More
Request Consultation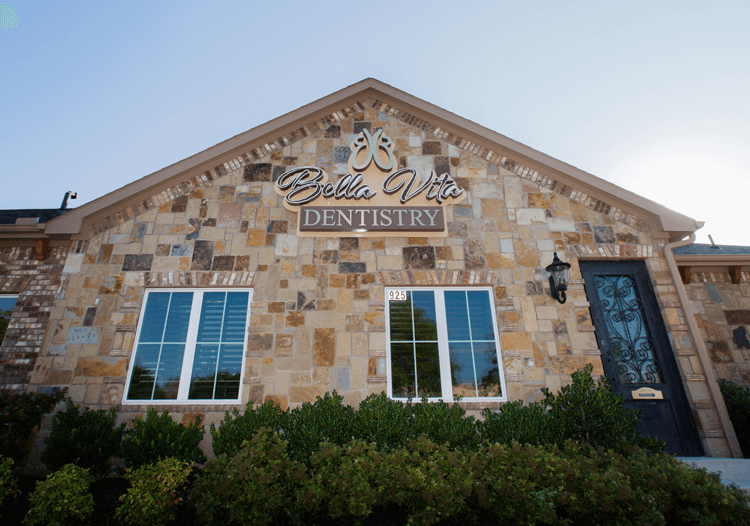 Reviews
Just phenomenal! Superb care, world class staff and super friendly!! You will be very very happy with the results!!!
This was the second time I had to get a mold for dentures. The first time at another place had been a terrible ordeal because I had to gag constantly. At Bella Vita this was not the case. Dr Foreman and his Dental Assistant Rachel did such a fantastic job that I never gagged and the mold was done in one try. What a pleasant experience that was. Bella Vita is a very unique dental office. The staff is extremely friendly, Dr. Foreman is the most gentle dentist I have ever been to. He listened to my concerns, and put me at ease, so that I knew immediately that I had come to the right place. He also knew about a horseshoe upper denture, which will eliminate all the gagging without implants, avoid unpleasant surgery and save a lot of money. I highly recommend Bella Vita. I will never go to another dentist.
Just moved to this area and was looking to find a dentist and found it. Staff is very friendly and makes you feel very special. Dr. Foreman was very professional and through in his examination of my teeth. Highly recommend if you are looking for a dentist in this area you will be pleased beyond words.
Had an awesome experience ?? it was very pleasant and no pain . Dr Foreman was very detailed in explaining all my issues. Very polite ??
Great dentistry. They are very accommodating especially when I'm late 98% of the time.
4.9
123 Total Reviews
Meet Dr. Foreman
Dr. Joshua Foreman developed a passion for brightening other lives early on in life and decided that dentistry was his best way to do so. A graduate of the University of Texas Health Science Center in San Antonio, Dr. Foreman creates beautiful smiles for the families of North Texas through the use of the latest techniques and technology. He has designed Bella Vita Dentistry to be a luxurious dental experience where patients can find the smiles of their dreams, but in a fashion that can be affordable for most.