Experience Your Smile
Welcome To Bella Vita Dentistry
In Italian, bella vita means "beautiful life" and one of the best ways to have and share your beautiful life is with your smile. Trophy Club, TX residents can experience dentistry that is a luxurious, relaxing, and focused on creating the smile of your dreams with affordability in mind. At Bella Vita Dentistry, we offer a premium style of dental care at prices that make dazzling smiles affordable.
Learn More
Request Consultation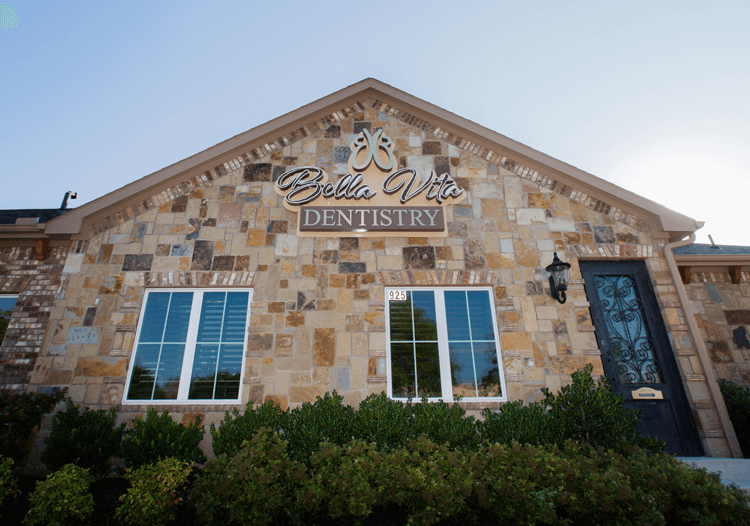 Reviews
Just phenomenal! Superb care, world class staff and super friendly!! You will be very very happy with the results!!!
Awesome service. Great people, customer service, and the team are great!. Dr. Foreman is the best, very kind and professional. I highly recommend this business.
Outstanding care and service. Love the staff!
I am a new patient and had a chipped front tooth. They got me in the same day and my teeth look better than ever. Great staff and Dr. Foreman is outstanding. I couldn't be happier with the service and will be taking my family back for all of our dental care.
Excellent customer service from the staff and the utmost professionalism from Dr. Foreman.A recent job change put me in the market for a dentist that would accept my new insurance. Bella Vita Dentistry was high on the list and now I see why. Everything was explained to me in very clear and concise language and I was made aware of all costs, both out of pocket and covered.Dr. Foreman's staff is excellent and made me very comfortable during my most recent procedure. Dr. Foreman himself was also wonderful. On my first visit a thorough check-up revealed some minor issues that had previously been missed by my previous dentist.My most recent visit included a major procedure and it was handled promptly and with no issues. I was in and out with a new crown in a couple of hours...not the two weeks it takes at some other places!This location is a bit out of my way, but there is a new one opening very close to where I live. I plan on being a patient here for a long time to come.
4.9
132 Total Reviews
Meet Dr. Foreman
Dr. Joshua Foreman developed a passion for brightening other lives early on in life and decided that dentistry was his best way to do so. A graduate of the University of Texas Health Science Center in San Antonio, Dr. Foreman creates beautiful smiles for the families of North Texas through the use of the latest techniques and technology. He has designed Bella Vita Dentistry to be a luxurious dental experience where patients can find the smiles of their dreams, but in a fashion that can be affordable for most.