Experience Your Smile
Welcome To Bella Vita Dentistry
In Italian, bella vita means "beautiful life" and one of the best ways to have and share your beautiful life is with your smile. Trophy Club, TX residents can experience dentistry that is a luxurious, relaxing, and focused on creating the smile of your dreams with affordability in mind. At Bella Vita Dentistry, we offer a premium style of dental care at prices that make dazzling smiles affordable.
Learn More
Request Consultation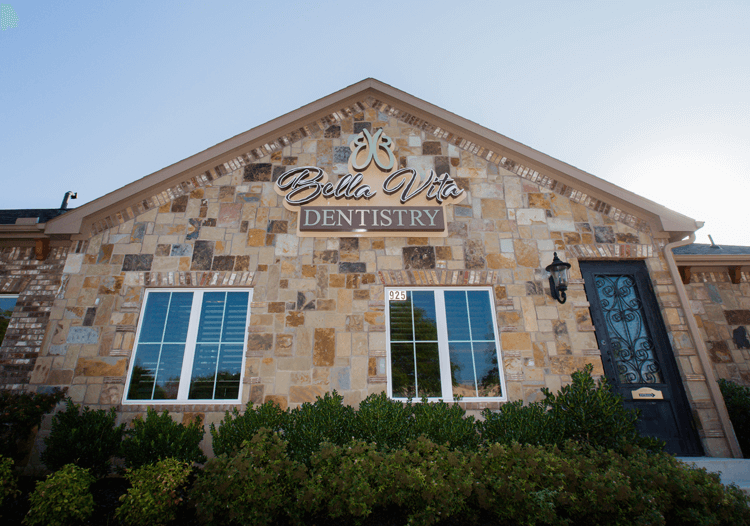 Reviews
Just phenomenal! Superb care, world class staff and super friendly!! You will be very very happy with the results!!!
Absolutely the best Dental Office I've been to! The level of customer service is phenomenal and the attention to detail, not to mention state of the art equipment used, made my visit flow with ease and feel tranquility throughout my procedure. I enjoyed the "spa" like environment you could feel as soon as you walked in the door. I'd give it 100 stars is I could!
Loved the office. Loved the staff. Love the Dentist! Great care - enjoyed my cleaning and my clean bill of health.
They were so great. I had 7 cavities filled with them which is kind of funny and Dr Foreman found out my last dentist had put a filling right over the top of another and he went in and got everything fixed up. Because it was so many cavities at once, I was sore for the following days and needed to have my bite adjusted a little and they did everything and helped keep me all good.The process all the way from how nice they were on the phone, to welcoming me into the office, and taking me back, and how efficient was amazing. They anticipated things before they even happened and showed how experienced and good and making sure I felt all taken care of.Then the X-ray process with them was so cool, I got to stand up and got to see everything as it was happening. They showed me pictures of each tooth and of my smile and gave me great recommendations. I was just really happy with everything!
Great dentist with an excellent staff!! I went in for my first appointment today and I was impressed with everything they had to offer.
5.0
104 Total Reviews
Meet Dr. Foreman
Dr. Joshua Foreman developed a passion for brightening other lives early on in life and decided that dentistry was his best way to do so. A graduate of the University of Texas Health Science Center in San Antonio, Dr. Foreman creates beautiful smiles for the families of North Texas through the use of the latest techniques and technology. He has designed Bella Vita Dentistry to be a luxurious dental experience where patients can find the smiles of their dreams, but in a fashion that can be affordable for most.