Even with daily brushing and flossing at home, plaque and tartar can build up on the teeth over time. At Bella Vita Dentistry in Trophy Club, general and cosmetic dentist Dr. Joshua Foreman recommends patients of all ages come in at least twice a year for a professional preventative cleaning. Using special dental equipment, Dr. Foreman is able to reach all areas of the mouth and ensure that build up is carefully removed without harming the enamel. In addition to cleaning the teeth, Dr. Foreman polishes the teeth to strengthen the enamel, remove stains, and brighten the teeth. For patients who avoid even preventative cleanings from fears and anxieties, Dr. Foreman offers sedation options so there's no reason to skip dental cleanings and exams for a healthy mouth.
Reviews
"Just phenomenal! Superb care, world class staff and super friendly!! You will be very very happy with the results!!!"
- S.K. /
Facebook /
Oct 13, 2016
"This was the second time I had to get a mold for dentures. The first time at another place had been a terrible ordeal because I had to gag constantly. At Bella Vita this was not the case. Dr Foreman and his Dental Assistant Rachel did such a fantastic job that I never gagged and the mold was done in one try. What a pleasant experience that was. Bella Vita is a very unique dental office. The staff is extremely friendly, Dr. Foreman is the most gentle dentist I have ever been to. He listened to my concerns, and put me at ease, so that I knew immediately that I had come to the right place. He also knew about a horseshoe upper denture, which will eliminate all the gagging without implants, avoid unpleasant surgery and save a lot of money. I highly recommend Bella Vita. I will never go to another dentist."
- G.M. /
Google /
Mar 23, 2018
"Just moved to this area and was looking to find a dentist and found it. Staff is very friendly and makes you feel very special. Dr. Foreman was very professional and through in his examination of my teeth. Highly recommend if you are looking for a dentist in this area you will be pleased beyond words."
- H.P. /
Facebook /
Mar 08, 2018
"Had an awesome experience ?? it was very pleasant and no pain . Dr Foreman was very detailed in explaining all my issues. Very polite ??"
- H.E. /
Facebook /
Feb 13, 2018
"Great dentistry. They are very accommodating especially when I'm late 98% of the time."
- H. /
Google /
Feb 05, 2018
Previous
Next
A preventative cleaning is usually done after a dental exam, which checks for any signs of decay, cavities, or other dental problems. During the preventative cleaning, the hygienist removes any tartar or plaque buildup from the teeth with professional instruments. Then, the teeth are cleaned and polished the teeth to remove stains and brighten the enamel. A preventative cleaning is usually performed without anesthesia, but patients with concerns like a strong gag reflex or anxieties, may talk to their dentist about adding a form of sedation.
Most patients should schedule a dental cleaning twice a year or about every 6 months. However, patients with excessive tartar and plaque buildup should talk to their dentist about more frequent cleanings.
Some patients who are at higher risk for tooth decay may receive fluoride treatments as part of their dental cleaning. Fluoride treatments are a quick preventative measure that can help patients, especially young children, avoid future cavities.
Special Care After Cleanings?
After a preventative cleaning, dentists recommended that patients abstain from eating or drinking for up to an hour. Following this, there are no special instructions, but patients should follow a healthy dental regimen of daily brushing and flossing combined with regular dental exams and cleanings at the dentist.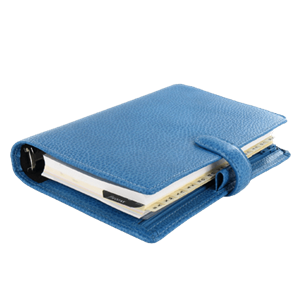 Plan Your Procedure
Average Procedure Time

30 Minutes - 1 Hour
Contact Us
Preventative cleanings will help to prevent damage to the teeth and keep your smile beautiful. At Bella Vita Dentistry in Trophy Club, Dr. Joshua Foreman helps his patients improve the health and look of their smile by educating patients on their best oral hygiene practices and how to prevent further damage.