DFW and Trophy Club, TX cosmetic and general dentist, Dr. Joshua Foreman, is pleased to provide the game-changing VELscope® Oral Cancer Screening System for his dental patients. It is a handheld device, using natural tissue fluorescence that assists in the detection of oral cancer that is not visible to the naked eye. This revolutionary technology is a 2 minute-oral assessment that gives Dr. Foreman a clearer picture with a better view of abnormal oral tissue that has a possibility of being pre-cancer, cancer, or other diseases. We can accomplish these abnormalities with the VELscope technology. If you would like to learn more about how you can have an oral screening for mouth cancer with or without oral lesions, please call and schedule a completely private consultation with Dr. Foreman today.
Reviews
"Just phenomenal! Superb care, world class staff and super friendly!! You will be very very happy with the results!!!"
- S.K. /
Facebook /
Oct 13, 2016
"This was the second time I had to get a mold for dentures. The first time at another place had been a terrible ordeal because I had to gag constantly. At Bella Vita this was not the case. Dr Foreman and his Dental Assistant Rachel did such a fantastic job that I never gagged and the mold was done in one try. What a pleasant experience that was. Bella Vita is a very unique dental office. The staff is extremely friendly, Dr. Foreman is the most gentle dentist I have ever been to. He listened to my concerns, and put me at ease, so that I knew immediately that I had come to the right place. He also knew about a horseshoe upper denture, which will eliminate all the gagging without implants, avoid unpleasant surgery and save a lot of money. I highly recommend Bella Vita. I will never go to another dentist."
- G.M. /
Google /
Mar 23, 2018
"Just moved to this area and was looking to find a dentist and found it. Staff is very friendly and makes you feel very special. Dr. Foreman was very professional and through in his examination of my teeth. Highly recommend if you are looking for a dentist in this area you will be pleased beyond words."
- H.P. /
Facebook /
Mar 08, 2018
"Had an awesome experience ?? it was very pleasant and no pain . Dr Foreman was very detailed in explaining all my issues. Very polite ??"
- H.E. /
Facebook /
Feb 13, 2018
"Great dentistry. They are very accommodating especially when I'm late 98% of the time."
- H. /
Google /
Feb 05, 2018
Previous
Next
During your routine dental exam at Bella Vita Dentistry, we always assess you for oral cancer. We take it to the next level of examination with the 2-minute VELscope diagnostic tool. You can expect no pain or discomfort with this test at all. If Dr. Foreman sees any suspicious tissue or areas of concern, he may refer you to an oral cancer specialist for a more thorough assessment and diagnosis.
The use of the VELscope technology in our extensive oral cancer exam, which is included in the dental exam, usually cost $35. Your dental insurance provider may cover this assessment as a part of preventative care.
Using natural tissue fluorescence, the VELscope is a safe and effective method that is approved by the Food and Drug Administration (FDA). In combination with a traditional oral exam, the blue light emitting from the VELscope will help our dentist see abnormalities better than without the natural tissue fluorescence.
Any patient over the age of 18 should have an oral cancer examination at their routine dental exam once a year. If, at any time, you think you have an abnormality in the lining of your mouth, on the tongue, or lesions around or in the mouth, please contact your dentist as soon as possible for an examination for your health and peace of mind.
Is this A part of the Exam?
Your regular dental exam does have a cancer screening component by Dr. Foreman checking all of the visible aspects of your mouth, teeth, and gums. With the VELscope technology, we can go a step further with the blue light and the natural tissue fluorescence to explore a level deeper than what can be seen with the naked eye.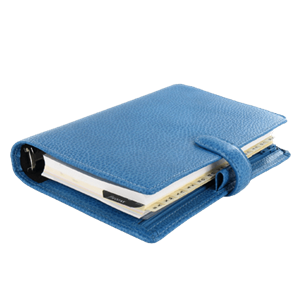 Plan Your Procedure
Average Cost

$15

-

$35

Average Procedure Time

5 Minutes
Contact Us
We want to give you the most comprehensive dental exams that we can at Bella Vita Dentistry. With better diagnostic tools that offer quick, painless exams that diagnosis life threatening diseases during routine dental exams. If you need an oral health assessment that includes a cancer screening, we can provide you with compassionate care. Call today for an appointment in Trophy Club, TX.