Root canal therapy has traditionally been linked to other words like "pain" or "discomfort," but with modern technology and a dentist who is experienced in gentle dental work, like Dr. Joshua Foreman of Bella Vita Dentistry in Trophy Club, TX, having a root canal can be simple, efficient, and involve little to no discomfort. Dr. Foreman has received enhanced training on the use of a state-of-the-art LightWalker™ Laser System and Photon Induced Photoacoustic Streaming (PIPS™) to treat infected root canals. Root canals are performed to relieve pain, discomfort, and sensitivity in an infected tooth. The problem is usually based around an infection within the nerve of the tooth caused by chipped and broken teeth or repeated trauma inflicted on the area. If action is not taken quickly, the problems can progress to something worse. During root canal therapy, the nerve is removed from the canal inside the tooth, then a crown is fitted on top to protect the tooth. At Bella Vita Dentistry our crowns are top of the line porcelain and zirconia to give our patients a natural look and feel. Once the crown is placed, the patient can expect to enjoy life a lot more without pain or sensitivity.
Root Canal Therapy Reviews
"Root canal and crown yesterday. Hard to believe any of the stories I have heard about people fearing this procedure as it was relatively easy and nice to get the crown the same day. Great team there too. Thanks to all!"
- C.K. /
Yelp /
Jan 25, 2016
"Great service, state-of-the-art equipment, great atmosphere. I was thrilled that Dr. Foreman was able to finish two difficult root canals in one sitting. Thankfully, they had all the state-of-the-art tools available to make sure it happened. It's also nice that the crowns are made right then and there - no temporaries and having to go back for the permanents. (Who has time for that??) Also, the little comforts were nice. I got to choose my music and I was offered a bottle o...f water. And I didn't have to wait to be seen. (I love that!) Thank you Dr Foreman and Lisa! You were both great!"
- L.H. /
Facebook /
Aug 03, 2016
Previous
Next
Should your dentist suspect a patient is a candidate for a root canal, the diagnosis will be confirmed with an X-ray, which will show where the decay is located. If it is affecting the tooth pulp, a root canal is necessary. Root canal therapy is an invasive oral surgery that will require the patient to be given a local anesthetic. During the root canal procedure, the infected area of the tooth (decayed dental pulp) is removed and the treatment area is disinfected and cleaned. Using gutta-percha, a rubber-like resin material, the tooth is filled to add strength and protection. During this procedure, a dental crown may be added over the tooth to protect the treatment area. This procedure typically takes 1 – 2 hours and will restore patient's healthy, beautiful smile.
Benefits of a Root Canal?
Patients who receive a root canal will save their tooth from further decay as well as maintain their beautiful smile. The major benefit of a root canal is the ability to treat the tooth without needing an extraction or dental implant. Root canals are able to treat the interior depths of the tooth without causing further harm or damage.
Contrary to popular belief, root canals only cause minor discomfort and most patients have the same amount of pain as a standard cavity filling. Root canals alleviate the pain caused by the infected pulp and restore the patient's healthy smile.
Patients who have excessive tooth pain may consult with their dentist to see if they are a candidate for root canal therapy. After an examination and X-ray of the teeth, your dentist will be able to discuss treatment options with you.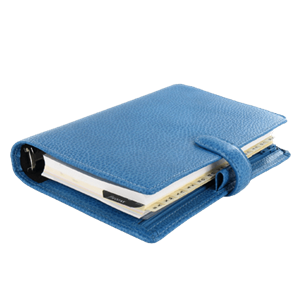 Plan Your Procedure
Average Procedure Time

1 - 2 Hours
Contact Us
Get to the Root of Your Pain
It's normal to have concerns about root canal therapy, but rest easy knowing that Dr. Foreman leads an experienced and caring staff at Bella Vita Dentistry who all have your comfort in mind first and foremost. Bella Vita Dentistry offers sedation dentistry during root canals and other dental procedures to make the process, smooth, calm, and relaxing.