In some instances of gum disease, a patient can experience a severe condition of the mouth, where the gums starts to pull away from the roots of the teeth, called gum recession. At Bella Vita Dentistry in Trophy Club, TX, we can improve your oral health when gum disease or using the wrong tooth brushing technique ravages your gum line. Your gums serve as a barrier between the teeth and the environment your mouth is exposed to every day. If you have receding gums, you are at a higher risk of developing cavities and other oral health problems. Cosmetic and general dentist, Dr. Joshua Foreman can improve your gum health and beautify your smile with gum recession surgery or the minimally invasive Chao Pinhole® Surgical Technique (PST™).
Reviews
"Just phenomenal! Superb care, world class staff and super friendly!! You will be very very happy with the results!!!"
- S.K. /
Facebook /
Oct 13, 2016
"Awesome service. Great people, customer service, and the team are great!. Dr. Foreman is the best, very kind and professional. I highly recommend this business."
- V.R. /
Facebook /
May 30, 2018
"Outstanding care and service. Love the staff!"
- M.T. /
Google /
May 30, 2018
"I am a new patient and had a chipped front tooth. They got me in the same day and my teeth look better than ever. Great staff and Dr. Foreman is outstanding. I couldn't be happier with the service and will be taking my family back for all of our dental care."
- C.M. /
Facebook /
May 24, 2018
"Excellent customer service from the staff and the utmost professionalism from Dr. Foreman.A recent job change put me in the market for a dentist that would accept my new insurance. Bella Vita Dentistry was high on the list and now I see why. Everything was explained to me in very clear and concise language and I was made aware of all costs, both out of pocket and covered.Dr. Foreman's staff is excellent and made me very comfortable during my most recent procedure. Dr. Foreman himself was also wonderful. On my first visit a thorough check-up revealed some minor issues that had previously been missed by my previous dentist.My most recent visit included a major procedure and it was handled promptly and with no issues. I was in and out with a new crown in a couple of hours...not the two weeks it takes at some other places!This location is a bit out of my way, but there is a new one opening very close to where I live. I plan on being a patient here for a long time to come."
- N.R. /
Google /
May 23, 2018
Previous
Next
If you have been diagnosed with gum disease in the Dallas-Fort Worth Metroplex, there is a good chance you may have some degree of gum recession. Restore the beauty of your smile with receding gums treatment using the Chao Pinhole Surgical Technique instead of tradition gum grafting. This is a minimally invasive procedure that can be very effective for returning your gum line to a healthy position and beautifying your smile. Instead of excising a section of the palette (gum grafting) to put under the gum line with many sutures holding it in place for healing, the Chao Pinhole Surgical Technique makes one small opening above the concerning gum line. Dr. Foreman will push the soft tissue back into place, covering the teeth with the gums in a more natural position. He will also insert collagen strips within the gums via the space above each tooth treated. There are no stitches and no downtime for the patient.
Dr. Foreman performs the Chao Pinhole Surgical Technique without making any incisions in the tissues. Since there is no such trauma to the gums, the recovery process is very fast and patients even enjoy immediate cosmetic benefits. He performs this procedure by gently repositioning existing gum tissue over the areas where the gums have receded. This technique is an attractive alternative to traditional gum recession surgery with soft tissue grafting procedures. Dr. Foreman can perform this as an outpatient procedure for patients with the following benefits:
Fast recovery time
Safe alternative to traditional gum surgery
Restores your gum line
Immediate cosmetic benefits
No bleeding or swelling of the gums
Patients with gum recession can enjoy numerous benefits from the Chao Pinhole surgical technique. Whether the gums have receded after periodontal disease or because of any other trauma to the mouth, this technique can restore the gum line and enhance the smile.
After you have the treatment for receding gums, coming in for dental cleanings and oral checkups on schedule is one way to help prevent future gum recession and many other oral health issues. Using the proper tooth brushing technique, eating a well-balanced diet, and breaking teeth grinding habits can also help to prevent receding gums at any age. Taking good care of your oral health with a diligent brushing and flossing routine can reduce the risk of gum disease that may lead to gum recession or poor health.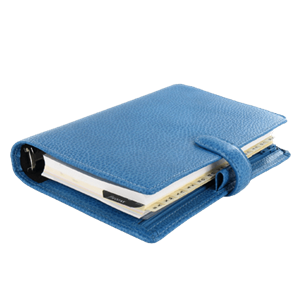 Plan Your Procedure
Procedure Recovery Location

Out-Patient
Contact Us
We want to offer our patients at Bella Vita Dentistry the least invasive dental techniques so that there is less pain, less time spent in the dental chair, and so our patients leave with smiling faces. The Chao Pinhole Surgical Technique is a true game changer in the world of treating receding gums. If you would like to learn more about this treatment for your gum recession, please call and schedule a consultation.