Dental caries or cavities are caused by bacteria in the mouth that destroy the enamel and damage the tooth. Cavities can be cleaned and then sealed with dental fillings to stop the damage from spreading. At Bella Vita Dentistry in Trophy Club, TX, our cosmetic and general dentist, Dr. Joshua Foreman uses dental fillings to treat cavities. Unlike traditional metal fillings, composite fillings are colored to match the patient's natural teeth, so once the cavity is filled, it will blend seamlessly to keep the patient's smile beautiful. If the cavity is found in its earliest stages, the patient may be able to stop and reverse the damage with fluoride treatments. If the cavity become too large, the tooth may not be able to support a filling, and Dr. Foreman will use a dental crown to seal and protect the tooth.
Tooth-colored Restorations
Some decayed or damaged teeth cannot simply be corrected with a filling. When a cavity has compromised the chewing surface of the tooth, a tooth restoration, such as a same-day porcelain crown, may be a more appropriate treatment. Dr. Foreman offers his patients beautiful dental crowns that blend in with the rest of the teeth for a natural, seamless transition for decay to restoration.
As one if the first dental offices in the nation to acquire a new, breakthrough laser technology, Dr. Forman is very excited to provide the LightWalker® Laser by Fontana to treat cavities without painful anesthetic injections. As it is virtually pain free, the LightWalker will not replace the dental drill in all cases to prepare the tooth for a filling, but in many cases it does. Patients, who have had this laser treatment love the absence of the drill whine and vibration!
Dental Fillings Reviews
"Dr. Foreman is the BEST dentist I have ever seen. I have had such bad experiences with dentistry and had been reluctant for years to go to a dentist. I finally made an appointment to get a lot of work done. It was completely pain free!! Seriously, pain free. He and his staff are so professional and caring. You do not feel embarrassed by the condition of your teeth, they are more than willing to help you get a beautiful and healthy smile. If you are afraid of dental pain, or feel embarrassed, I know how you are feeling. Make and appointment to see Dr. Foreman and his staff at Bella Vista Dentistry, you will not regret it. Please don?t wait! I am so glad that I did! Only regret is I did not do it sooner. Shawn Bradford"
- S.B. /
Google /
May 17, 2016
Previous
Next
During the treatment process we will use resin or porcelain material for the filling, and it will be shaded to match the color of the patient's natural tooth. Once the area with tooth decay is cleaned, a filling will be created and bonded to the tooth. Typically, resin fillings can last at least 15 years if the patient practices good hygiene, including regular brushing and flossing.
If the patient practices good oral hygiene with brushing, flossing and professional teeth cleanings, dental fillings typically last for 15 years or longer.
Special Care for Fillings?
Although there are no special care instructions for dental fillings, it is important for patients to practice good oral hygiene to maintain their filling, as well as prevent any further damage to the teeth. Patients are asked to brush and floss daily and schedule regular dental exams and cleanings.
We use advanced diagnostic tools, such as digital X-rays, to confirm a cavity in the tooth, but patients may consider scheduling an appointment to have their teeth checked if they experience a toothache, tooth sensitivity from hot or cold, or if they feel pain while chewing. Annual dental exams can make it easy for the dentist to detect problems, like cavities, as they develop.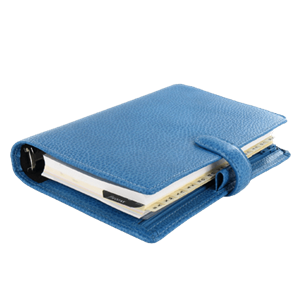 Plan Your Procedure
Average Procedure Time

30 Minutes - 2 Hours
Contact Us
At Bella Vita Dentistry in Trophy Club, Dr. Foreman helps each patient receive the best dental care through excellent customer care and premier dental services. Cosmetic and general dentist, Dr. Foreman uses the latest technology to repair cavities, cracks, and other imperfections.