NightLase is a noninvasive laser treatment that reduces the effects of sleep apnea and decreases snoring. NightLase is a safe, simple, and effective procedure that works by tightening the collagen in the soft palate tissue. Research has shown NightLase is an effective method that can reduce snoring and lessen the symptoms associated with sleep apnea. General and restorative dentist, Dr. Joshua Foreman uses the LightWalker NightLase method to help his patients at Bella Vita Dentistry in Trophy Club, TX repair their sleep apnea and snoring without complicated surgery or a lengthy, painful recovery.
Reviews
"Just phenomenal! Superb care, world class staff and super friendly!! You will be very very happy with the results!!!"
- S.K. /
Facebook /
Oct 13, 2016
"Awesome service. Great people, customer service, and the team are great!. Dr. Foreman is the best, very kind and professional. I highly recommend this business."
- V.R. /
Facebook /
May 30, 2018
"Outstanding care and service. Love the staff!"
- M.T. /
Google /
May 30, 2018
"I am a new patient and had a chipped front tooth. They got me in the same day and my teeth look better than ever. Great staff and Dr. Foreman is outstanding. I couldn't be happier with the service and will be taking my family back for all of our dental care."
- C.M. /
Facebook /
May 24, 2018
"Excellent customer service from the staff and the utmost professionalism from Dr. Foreman.A recent job change put me in the market for a dentist that would accept my new insurance. Bella Vita Dentistry was high on the list and now I see why. Everything was explained to me in very clear and concise language and I was made aware of all costs, both out of pocket and covered.Dr. Foreman's staff is excellent and made me very comfortable during my most recent procedure. Dr. Foreman himself was also wonderful. On my first visit a thorough check-up revealed some minor issues that had previously been missed by my previous dentist.My most recent visit included a major procedure and it was handled promptly and with no issues. I was in and out with a new crown in a couple of hours...not the two weeks it takes at some other places!This location is a bit out of my way, but there is a new one opening very close to where I live. I plan on being a patient here for a long time to come."
- N.R. /
Google /
May 23, 2018
Previous
Next
NightLase is easy to perform and has a high success rate in producing a positive change in sleep patterns. It does not require a device to be worn at night and involves no chemical treatment. It takes about 30 minutes to perform with no recovery time needed after the procedure. Most patients experience little to no pain during and after the treatment. Patient will need a series of 3 treatments performed over the course of a few months.
By treating sleep apnea and snoring with NightLase treatments, patients find their overall health improves, including a reduction in fatigue, headaches, depression, cardiovascular diseases, and other physical problems. The patient's sleeping partner is usually also much happier and healthier.
Other Natural Treatments?
For patients who are not ready for surgery or NightLase treatments, other treatments including sleeping with a CPAP machine or oral device can help sleep apnea and snoring. Lifestyle changes that may help are losing weight, avoiding alcohol before bed, avoiding large meals before bed, and avoiding caffeine and energy drinks.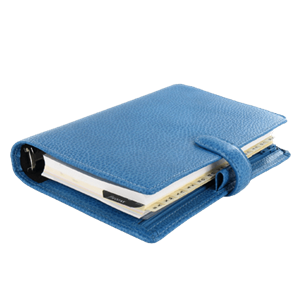 Plan Your Procedure
Average Procedure Time

30 Minutes
Contact Us
Is snoring an issue that affects you, or your loved one's quality of sleep? If you're looking for a gentle and easy way to regain a good night's sleep, schedule a consultation with Dr. Joshua Foreman at Bella Vita Dentistry in Trophy Club, TX for more information.