NightLase is a noninvasive laser treatment that reduces the effects of sleep apnea and decreases snoring. NightLase is a safe, simple, and effective procedure that works by tightening the collagen in the soft palate tissue. Research has shown NightLase is an effective method that can reduce snoring and lessen the symptoms associated with sleep apnea. General and restorative dentist, Dr. Joshua Foreman uses the LightWalker NightLase method to help his patients at Bella Vita Dentistry in Trophy Club, TX repair their sleep apnea and snoring without complicated surgery or a lengthy, painful recovery.
Reviews
"Just phenomenal! Superb care, world class staff and super friendly!! You will be very very happy with the results!!!"
- S.K. /
Facebook /
Oct 13, 2016
"This was the second time I had to get a mold for dentures. The first time at another place had been a terrible ordeal because I had to gag constantly. At Bella Vita this was not the case. Dr Foreman and his Dental Assistant Rachel did such a fantastic job that I never gagged and the mold was done in one try. What a pleasant experience that was. Bella Vita is a very unique dental office. The staff is extremely friendly, Dr. Foreman is the most gentle dentist I have ever been to. He listened to my concerns, and put me at ease, so that I knew immediately that I had come to the right place. He also knew about a horseshoe upper denture, which will eliminate all the gagging without implants, avoid unpleasant surgery and save a lot of money. I highly recommend Bella Vita. I will never go to another dentist."
- G.M. /
Google /
Mar 23, 2018
"Just moved to this area and was looking to find a dentist and found it. Staff is very friendly and makes you feel very special. Dr. Foreman was very professional and through in his examination of my teeth. Highly recommend if you are looking for a dentist in this area you will be pleased beyond words."
- H.P. /
Facebook /
Mar 08, 2018
"Had an awesome experience ?? it was very pleasant and no pain . Dr Foreman was very detailed in explaining all my issues. Very polite ??"
- H.E. /
Facebook /
Feb 13, 2018
"Great dentistry. They are very accommodating especially when I'm late 98% of the time."
- H. /
Google /
Feb 05, 2018
Previous
Next
NightLase is easy to perform and has a high success rate in producing a positive change in sleep patterns. It does not require a device to be worn at night and involves no chemical treatment. It takes about 30 minutes to perform with no recovery time needed after the procedure. Most patients experience little to no pain during and after the treatment. Patient will need a series of 3 treatments performed over the course of a few months.
By treating sleep apnea and snoring with NightLase treatments, patients find their overall health improves, including a reduction in fatigue, headaches, depression, cardiovascular diseases, and other physical problems. The patient's sleeping partner is usually also much happier and healthier.
Other Natural Treatments?
For patients who are not ready for surgery or NightLase treatments, other treatments including sleeping with a CPAP machine or oral device can help sleep apnea and snoring. Lifestyle changes that may help are losing weight, avoiding alcohol before bed, avoiding large meals before bed, and avoiding caffeine and energy drinks.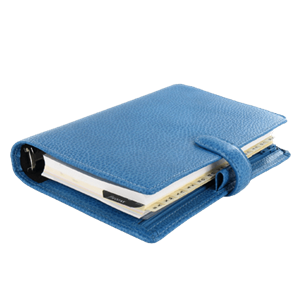 Plan Your Procedure
Average Procedure Time

30 Minutes
Contact Us
Is snoring an issue that affects you, or your loved one's quality of sleep? If you're looking for a gentle and easy way to regain a good night's sleep, schedule a consultation with Dr. Joshua Foreman at Bella Vita Dentistry in Trophy Club, TX for more information.