Experience your smile with the exciting new technologies and imaging services we offer at Bella Vita Dentistry with our state-of-the-art equipment at our practice in Trophy Club, TX. Our LightWalker® Laser procedures or laser-assisted treatments are virtually pain-free, and noninvasive. We can treat gum (periodontal) disease, perform cosmetic dental surgeries, teeth whitening, and produce same-day crowns, and more right in our office. Cosmetic and general dentist, Dr. Joshua Foreman has extensively trained using these new technologies to provide his patients and their families with safe low-dose digital X-rays, limiting procedures the use of injections, comprehensive 3D & HD imaging, and so much more. If you have a question about one of our new pieces of equipment and how it can work for you, please call and schedule a consultation with Dr. Foreman today.
Advanced Dental Technology Reviews
"I can't even describe how great this dentist office is! Nothing but exceptional service and the technology is top notch. If you're looking for a dentist that can do everything I can assure you this is your place!"
- J.M. /
Yelp /
Mar 09, 2017
"Dr. Foreman is the BEST dentist I have ever seen. I have had such bad experiences with dentistry and had been reluctant for years to go to a dentist. I finally made an appointment to get a lot of work done. It was completely pain free!! Seriously, pain free. He and his staff are so professional and caring. You do not feel embarrassed by the condition of your teeth, they are more than willing to help you get a beautiful and healthy smile. If you are afraid of dental pain, or feel embarrassed, I know how you are feeling. Make and appointment to see Dr. Foreman and his staff at Bella Vista Dentistry, you will not regret it. Please don?t wait! I am so glad that I did! Only regret is I did not do it sooner. Shawn Bradford"
- S.B. /
Google /
May 17, 2016
"Great service, state-of-the-art equipment, great atmosphere. I was thrilled that Dr. Foreman was able to finish two difficult root canals in one sitting. Thankfully, they had all the state-of-the-art tools available to make sure it happened. It's also nice that the crowns are made right then and there - no temporaries and having to go back for the permanents. (Who has time for that??) Also, the little comforts were nice. I got to choose my music and I was offered a bottle o...f water. And I didn't have to wait to be seen. (I love that!) Thank you Dr Foreman and Lisa! You were both great!"
- L.H. /
Facebook /
Aug 03, 2016
Previous
Next
Our Innovative Technology
Bella Vita Dentistry has acquired a state-of-the-art dental laser for our office, the LightWalker by Fontana. This laser is designed to treat both teeth and gums, allowing us to offer our patients a variety of exciting new treatment options, such as:
Periodontal disease surgery with Chao Pinhole® Surgical Technique (PST™)
Dental implant and tooth filling preparation
Teeth whitening
Oral lesion removal
Root canal therapy (endodontics)
Frenectomy
Cosmetic gum surgery
Cosmetic facial rejuvenation treatments
Crown lengthening
Sleep apnea and snoring treatments
We are proud to be one of the first dental offices nationwide to acquire this breakthrough laser technology.
We use CT/3D imaging with ultra-low radiation at our office for preparing our patients for dental implants, noninvasive sleep disorder treatments, and assisting with full mouth restorations.
Using the Planmeca PlanScan® technology, we offer this time-saving technology to get you in and out of the dental chair, and back to your normal routine after having expensive and time-consuming dental restorations. The Planmeca PlanScan can provide quality:
Same-day crowns
Porcelain veneers
Preplan implant placement
All-on-4® dental implants
HD intra oral photography is a wonderful tool that helps our dental staff quickly find cavities, cracks, decay, gum disease, and many other tooth and gum abnormalities. We can show you in the treatment room exactly what the problem you may have in the matter of seconds with this technology, and show you the areas of treatment and discuss possible solutions. HD intra oral photographs are not standard within a dental exam, and are used as a diagnostic tool for more complex dental problems or concerns.
Ultra-low dose, digital X-rays are available at Bella Vita Dentistry. As we treat patients of all ages, we know the harmful effects of radiation exposure. With our digital X-rays, we offer a lower exposure to radiation without sacrificing image quality to get the treatment you or your loved one may need.
Facial Rejuvenation Equipment
Dr. Foreman brings the latest cosmetic facial technology to his Trophy Club, TX dental practice with the SmoothLase™ and LipLase™ laser treatments. SmoothLase is a noninvasive, nonsurgical way to restore your skin to a more youthful appearance by using gentle laser energy intraorally to tighten the collagen in your skin, giving you a younger, healthier, wrinkle reduced appearance. Three sessions (30 minutes each) produces results that typically last 6 – 12 months, and with no redness, swelling, or peeling. LipLase is also noninvasive, and implements with no needles nor injectable fillers to plump and redefine your lips by using gentle laser light energy to create new collagen, allowing your lips to rejuvenate, increase volume, and look youthful.
Sleep Apnea/Snoring Treatment
NightLase™ is a noninvasive laser treatment that reduces the effects of sleep apnea and decreases snoring. This treatment is a safe, simple, and effective procedure that works by laser-induced tightening and contraction of collagen in the soft pallet tissue. Medical research has shown that NightLase can reduce snoring and lessen the symptoms associated with sleep apnea, and it does not require a device to be worn at night or involve chemical treatment.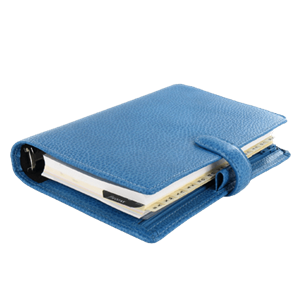 Plan Your Procedure
Procedure Recovery Location

Out-Patient
Contact Us
Please call our office in Trophy Club, TX for more information about our innovative treatments and laser procedures for their applicability to your dental needs. At Bella Vita Dentistry, we appreciate the opportunity to provide you with these gentle, effective state-of-the-art laser treatment options. Contact us for an appointment today.