We want to help patients of all ages achieve their best smile. Traditionally, more children and teenagers than adults seek out braces. However, it is never too late to have an effective way to straighten your teeth and avoid oral health problems that can be caused by misalignment teeth. At Bella Vita Dentistry, orthodontic braces can help patients of all ages get their teeth and jaw in proper alignment to avoid a crooked smile, chronic pain, tooth decay, gum disease, trouble chewing, speech problems, and more. Braces can also correct teeth that are crowded, protruding, or irregularly spaced, as well as cross bites, overbites, under bites, and jaw pain. By working closely with orthodontic specialists in the DFW area, Dr. Joshua Foreman, provides his patients in Trophy Club, TX with excellent orthodontic care.
Reviews
"Just phenomenal! Superb care, world class staff and super friendly!! You will be very very happy with the results!!!"
- S.K. /
Facebook /
Oct 13, 2016
"This was the second time I had to get a mold for dentures. The first time at another place had been a terrible ordeal because I had to gag constantly. At Bella Vita this was not the case. Dr Foreman and his Dental Assistant Rachel did such a fantastic job that I never gagged and the mold was done in one try. What a pleasant experience that was. Bella Vita is a very unique dental office. The staff is extremely friendly, Dr. Foreman is the most gentle dentist I have ever been to. He listened to my concerns, and put me at ease, so that I knew immediately that I had come to the right place. He also knew about a horseshoe upper denture, which will eliminate all the gagging without implants, avoid unpleasant surgery and save a lot of money. I highly recommend Bella Vita. I will never go to another dentist."
- G.M. /
Google /
Mar 23, 2018
"Just moved to this area and was looking to find a dentist and found it. Staff is very friendly and makes you feel very special. Dr. Foreman was very professional and through in his examination of my teeth. Highly recommend if you are looking for a dentist in this area you will be pleased beyond words."
- H.P. /
Facebook /
Mar 08, 2018
"Had an awesome experience ?? it was very pleasant and no pain . Dr Foreman was very detailed in explaining all my issues. Very polite ??"
- H.E. /
Facebook /
Feb 13, 2018
"Great dentistry. They are very accommodating especially when I'm late 98% of the time."
- H. /
Google /
Feb 05, 2018
Previous
Next
What are traditional braces? They are tiny metal brackets attached to each tooth that are connected with wires to force the teeth into an appropriate position. You can expect to see visit Dr. Foreman once a month until the braces are removed. Each patient is different, and there is no set schedule or length of time every patient has to abide by for teeth correction. Dr. Foreman and your orthodontic specialist working with him will determine the length of treatment, which will depend on the complexity of the case. The good news for young people is that the younger the patient is in receiving orthodontic treatment, the less time it usually takes to correct the teeth. This also helps the patient avoid other oral problems in the future.
Also, patients who wear braces may find it more difficult to brush and floss their teeth, but it is essential that proper oral hygiene be implemented to keep the teeth healthy and strong during orthodontic treatment.
When you or your child has braces, it is very important to maintain good oral hygiene with brushing and flossing regularly, and making sure to keep all of your professional dental exams and cleanings. The day the braces are removed is usually a day of celebration, and all of the investments in time and money will be realized in a gorgeously straight smile. You (or your child) may be given a retainer to wear to prevent the teeth from going back into their original position. Dr. Foreman or your orthodontic specialist will determine which kind of retainer will be necessary.
Our patient coordinator will coordinate with your insurance provider to see what will be covered by your plan, and give you an idea of your out-of-pocket costs. Dental insurance usually covers some of the cost of orthodontic braces, but this varies based on the type of treatment and patient's coverage. Bella Vita accepts several forms of payment, and offers financing plans through CareCredit.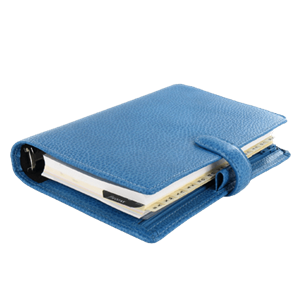 Cosmetic dentistry and orthodontics may seem like a big step, but with our talented and knowledgeable staff with an exceptional approach to individual care, it is worth the investment! Whether you choose traditional braces or Invisaligners at Bella Vita Dentistry, we have the experience and techniques to give you the smile you have always wanted. Give us a call to discuss your options with Dr. Foreman today!