Traditional metal braces have made the route to straighter teeth uncomfortable and unattractive, but the advanced technology of Invisalign orthodontics takes the pain out of getting a beautiful smile. Cosmetic and general dentist, Dr. Joshua Foreman, is trained and experienced in using Invisalign's system of customized aligners to help his patients at Bella Vita Dentistry in Trophy Club, TX. Dr. Foreman works closely with orthodontic specialists in the process of providing his patients with conventional braces and Invisalign aligners.
Using a series of discreet, removable aligners, Invisalign comfortably adjusts the position of the teeth over the course of several months until they are in optimal alignment. Once the treatment is completed, Dr. Foreman sends his patients back out into the world with a renewed sense of confidence and a smile that will turn heads all over Texas.
Reviews
"Just phenomenal! Superb care, world class staff and super friendly!! You will be very very happy with the results!!!"
- S.K. /
Facebook /
Oct 13, 2016
"This was the second time I had to get a mold for dentures. The first time at another place had been a terrible ordeal because I had to gag constantly. At Bella Vita this was not the case. Dr Foreman and his Dental Assistant Rachel did such a fantastic job that I never gagged and the mold was done in one try. What a pleasant experience that was. Bella Vita is a very unique dental office. The staff is extremely friendly, Dr. Foreman is the most gentle dentist I have ever been to. He listened to my concerns, and put me at ease, so that I knew immediately that I had come to the right place. He also knew about a horseshoe upper denture, which will eliminate all the gagging without implants, avoid unpleasant surgery and save a lot of money. I highly recommend Bella Vita. I will never go to another dentist."
- G.M. /
Google /
Mar 23, 2018
"Just moved to this area and was looking to find a dentist and found it. Staff is very friendly and makes you feel very special. Dr. Foreman was very professional and through in his examination of my teeth. Highly recommend if you are looking for a dentist in this area you will be pleased beyond words."
- H.P. /
Facebook /
Mar 08, 2018
"Had an awesome experience ?? it was very pleasant and no pain . Dr Foreman was very detailed in explaining all my issues. Very polite ??"
- H.E. /
Facebook /
Feb 13, 2018
"Great dentistry. They are very accommodating especially when I'm late 98% of the time."
- H. /
Google /
Feb 05, 2018
Previous
Next
Invisalign technology creates a 3-D image of the patient's teeth to help the dentist create a virtual treatment plan and create the first set of aligners for the patient. Unlike traditional metal braces, Invisalign trays are discreet and comfortable to wear. Patients will wear their aligners every day for at least 20 – 22 hours a day for approximately 2 weeks, then switch to the next set of aligners. On average, patients wear between 18 – 30 aligner sets before they reach their final results.
Invisalign Treatment Time?
Since every smile is different, the treatment time for each individual will be different. Most treatments last between 12 – 18 months, with the average treatment time being 13.5 months. During the consultation and throughout the treatment, the dentist will be able to give patient a better estimate of how long they will need to use their aligners.
Special Care for Invisalign?
It is important for Invisalign patients to follow the directions given by their dentist if they want to get to their best results. Because Invisalign is not attached to the teeth like traditional braces, it is very important that patients wear their aligners as much as possible; taking them off only to eat, drink, brush, and floss.
Unlike traditional metal braces, Invisalign is incredibly comfortable to wear and barely noticeable. Most Invisalign patients do not feel uncomfortable or self-conscious when they are wearing their aligners, unlike patients with traditional metal braces.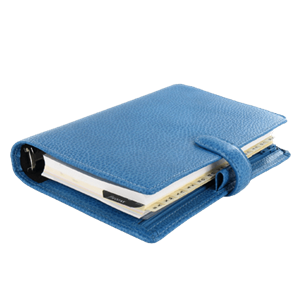 Plan Your Procedure
Average Procedure Time

12 - 18 Months
Contact Us
Having crooked or uneven teeth can make you feel uncomfortable talking or smiling. At Bella Vita Dentistry in North Texas, Dr. Foreman offers his patients Invisalign to give them the opportunity to receive the smile they've always wanted. Call today and schedule your first appointment to see if you would be a good candidate for Invisalign.