Whether it's teeth whitening, crowns, or custom porcelain veneers, Bella Vita Dentistry has the experience and techniques to give our patients their best smile. During a consultation with Dr. Joshua Foreman, a cosmetic and general dentist in Trophy Club, TX, patients can discuss their concerns about the appearance of their smile and what they would like their smile to look like. Once Dr. Foreman understands the patient's needs, he can go over the cosmetic and restorative dental procedures available at Bella Vita Dentistry to accomplish the patient's goals. Each full mouth restoration treatment plan is unique for the patient, but many include teeth whitening, dental bonding or veneers, and orthodontics. Dr. Foreman enjoys using his cosmetic dentistry skills and experience to help his patients find their best dental health and confidently show the world their wonderful smile.
Reviews
"Just phenomenal! Superb care, world class staff and super friendly!! You will be very very happy with the results!!!"
- S.K. /
Facebook /
Oct 13, 2016
"This was the second time I had to get a mold for dentures. The first time at another place had been a terrible ordeal because I had to gag constantly. At Bella Vita this was not the case. Dr Foreman and his Dental Assistant Rachel did such a fantastic job that I never gagged and the mold was done in one try. What a pleasant experience that was. Bella Vita is a very unique dental office. The staff is extremely friendly, Dr. Foreman is the most gentle dentist I have ever been to. He listened to my concerns, and put me at ease, so that I knew immediately that I had come to the right place. He also knew about a horseshoe upper denture, which will eliminate all the gagging without implants, avoid unpleasant surgery and save a lot of money. I highly recommend Bella Vita. I will never go to another dentist."
- G.M. /
Google /
Mar 23, 2018
"Just moved to this area and was looking to find a dentist and found it. Staff is very friendly and makes you feel very special. Dr. Foreman was very professional and through in his examination of my teeth. Highly recommend if you are looking for a dentist in this area you will be pleased beyond words."
- H.P. /
Facebook /
Mar 08, 2018
"Had an awesome experience ?? it was very pleasant and no pain . Dr Foreman was very detailed in explaining all my issues. Very polite ??"
- H.E. /
Facebook /
Feb 13, 2018
"Great dentistry. They are very accommodating especially when I'm late 98% of the time."
- H. /
Google /
Feb 05, 2018
Previous
Next
Full mouth restoration is an umbrella term that encompasses a number of different treatments and procedures. This may include tooth reshaping, dental veneers, teeth whitening, dental bonding, and other treatments. The dentist will listen to the patient's needs and goals before creating a unique treatment plan of cosmetic dental procedures that will create the patient's best smile. If needed, restorative dental procedures, such as dental implants, can be included in the patient's smile makeover.
Restorative dental procedures vary in cost depending on the treatment used, the size of the area being treated, the complexity of the case, and other factors. During the initial consultation, our treatment coordinators will go over the treatment plan, and the estimated costs of each procedure.
A full mouth restoration can help patients with visible cosmetic flaws or patients who want subtle improvements in their smile. With a number of different procedures to choose from, cosmetic dentistry offers patients the opportunity to improve their smiles and have healthy, pristine teeth.
Many procedures involved in cosmetic dentistry are not covered by insurance, since they are not medically necessary. Our office is happy to check with the patient's insurance company to find out if they offer any coverage or discounts.
During the treatment process we will go over any specific aftercare instructions or home care recommendations. Once the patient has a healthy, beautiful smile, the best way to maintain it is to follow a good oral care routine and visit the dentist often for exams and cleanings.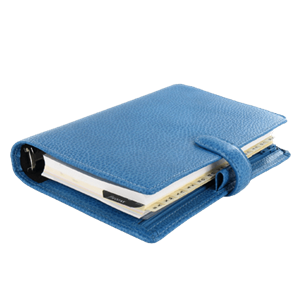 At his Trophy Club, TX office, Dr. Foreman offers patients a number of different cosmetic dental procedures to help them achieve the smile they've always dreamed of having. Specializing in cosmetic dentistry, Dr. Foreman works closely with his patients at Bella Vita Dentistry to examine their teeth and implement a procedure plan that helps the patient get their best smile.