Whether it's teeth whitening, crowns, or custom porcelain veneers, Bella Vita Dentistry has the experience and techniques to give our patients their best smile. During a consultation with Dr. Joshua Foreman, a cosmetic and general dentist in Trophy Club, TX, patients can discuss their concerns about the appearance of their smile and what they would like their smile to look like. Once Dr. Foreman understands the patient's needs, he can go over the cosmetic and restorative dental procedures available at Bella Vita Dentistry to accomplish the patient's goals. Each full mouth restoration treatment plan is unique for the patient, but many include teeth whitening, dental bonding or veneers, and orthodontics. Dr. Foreman enjoys using his cosmetic dentistry skills and experience to help his patients find their best dental health and confidently show the world their wonderful smile.
Reviews
"Just phenomenal! Superb care, world class staff and super friendly!! You will be very very happy with the results!!!"
- S.K. /
Facebook /
Oct 13, 2016
"Awesome service. Great people, customer service, and the team are great!. Dr. Foreman is the best, very kind and professional. I highly recommend this business."
- V.R. /
Facebook /
May 30, 2018
"Outstanding care and service. Love the staff!"
- M.T. /
Google /
May 30, 2018
"I am a new patient and had a chipped front tooth. They got me in the same day and my teeth look better than ever. Great staff and Dr. Foreman is outstanding. I couldn't be happier with the service and will be taking my family back for all of our dental care."
- C.M. /
Facebook /
May 24, 2018
"Excellent customer service from the staff and the utmost professionalism from Dr. Foreman.A recent job change put me in the market for a dentist that would accept my new insurance. Bella Vita Dentistry was high on the list and now I see why. Everything was explained to me in very clear and concise language and I was made aware of all costs, both out of pocket and covered.Dr. Foreman's staff is excellent and made me very comfortable during my most recent procedure. Dr. Foreman himself was also wonderful. On my first visit a thorough check-up revealed some minor issues that had previously been missed by my previous dentist.My most recent visit included a major procedure and it was handled promptly and with no issues. I was in and out with a new crown in a couple of hours...not the two weeks it takes at some other places!This location is a bit out of my way, but there is a new one opening very close to where I live. I plan on being a patient here for a long time to come."
- N.R. /
Google /
May 23, 2018
Previous
Next
Full mouth restoration is an umbrella term that encompasses a number of different treatments and procedures. This may include tooth reshaping, dental veneers, teeth whitening, dental bonding, and other treatments. The dentist will listen to the patient's needs and goals before creating a unique treatment plan of cosmetic dental procedures that will create the patient's best smile. If needed, restorative dental procedures, such as dental implants, can be included in the patient's smile makeover.
Restorative dental procedures vary in cost depending on the treatment used, the size of the area being treated, the complexity of the case, and other factors. During the initial consultation, our treatment coordinators will go over the treatment plan, and the estimated costs of each procedure.
A full mouth restoration can help patients with visible cosmetic flaws or patients who want subtle improvements in their smile. With a number of different procedures to choose from, cosmetic dentistry offers patients the opportunity to improve their smiles and have healthy, pristine teeth.
Many procedures involved in cosmetic dentistry are not covered by insurance, since they are not medically necessary. Our office is happy to check with the patient's insurance company to find out if they offer any coverage or discounts.
During the treatment process we will go over any specific aftercare instructions or home care recommendations. Once the patient has a healthy, beautiful smile, the best way to maintain it is to follow a good oral care routine and visit the dentist often for exams and cleanings.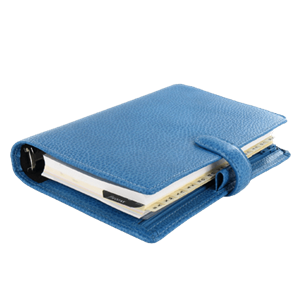 At his Trophy Club, TX office, Dr. Foreman offers patients a number of different cosmetic dental procedures to help them achieve the smile they've always dreamed of having. Specializing in cosmetic dentistry, Dr. Foreman works closely with his patients at Bella Vita Dentistry to examine their teeth and implement a procedure plan that helps the patient get their best smile.