Living with missing teeth can be stressful and painful, but with full or partial dentures, normal chewing ability can be regained, along with improved speech, strengthened facial muscle tone, and more confidence. With the state-of-the-art technology and advanced materials offered at Bella Vita Dentistry in Trophy Club, dentures are customized for a look and feel that fits each patient and allows for optimal function. Depending on the situation, cosmetic and general dentist, Dr. Joshua Foreman will help each patient decide if full or partial dentures are best and whether removable or implanted dentures fit the patient's lifestyle. Removable dentures are the perfect option for those looking for a solution to their missing teeth but don't want dental implants. For a long lasting solution that offers more stability and a natural look and feel, Dr. Foreman also offers implant supported denture options. This is a great option for anyone who wants a more natural feel and more permanent fix for their teeth.
When a patient needs to replace all of their upper and lower teeth, a complete denture will restore the form and function of missing teeth as it is a removable prosthetic. Patients with dentures will still need to have regular dental exams to inspect the gums for disease, and the prosthetic for any needed repair or adjustment.
A partial denture is a removable prosthetic that replaces a section of missing teeth, keeps your cheek from sinking where the teeth were removed, helps you chew your food like normal, and gives you the confidence to smile brighter. When a dental crown or a bridge is not a possible solution for your restoration, Dr. Foreman may suggest a partial to support your bite and/or smile.
Implant Supported Dentures
Implant supported dentures, also known as a full mouth dental implants, are also a prosthetic used to replace removed teeth. The difference with the implant supported denture is that they are placed into the mouth with screws, and cannot be taken out of the mouth unless the dentist removes them. Normal brushing and flossing the implant supported dentures are both required to protect the gums, remove stains on the teeth, and for proper oral hygiene with removing the dentures. This type of denture will not move, or shift in the mouth, or cause a disruption in eating or talking.
Reviews
"Just phenomenal! Superb care, world class staff and super friendly!! You will be very very happy with the results!!!"
- S.K. /
Facebook /
Oct 13, 2016
"This review only contains a rating"
- A.J. /
Google /
Aug 28, 2017
"Great team! Very nice environment!"
- R.E. /
Google /
Aug 28, 2017
"Premier Dental office!  No extra cost. He took my insurance and so my cost was the same as if I went to one of these corporate box practices who are just financial driven. He explained everything and the technology SHOWed me what I really needed so I could decide and not feel pressured. Exceptional experience!  Plus I got free whitening."
- M.S. /
Yelp /
Jul 13, 2017
"Had a wonderful experience and totally love this office!!"
- W.K. /
Facebook /
Jul 12, 2017
Previous
Next
The dentist and patient will decide in the initial consultation what kind of dentures will best fit the patient's needs and aesthetic goals. Partial dentures are for patients who are missing some, but not all of their teeth. These can be made to be either removable or as a permanent bridge. A permanent bridge will include crowns that will be fitted onto the patient's remaining teeth. Complete dentures are best for patients who have lost all of their teeth. Complete dentures are typically made and fitted 8 – 12 weeks after the teeth have been removed. Patients can consider this a permanent solution to maintaining a beautiful smile.
Best Candidates for Dentures?
Patients who are missing some or all of their teeth are considered good candidates for partial or complete dentures. A consultation with a dentist will help the patient understand their treatment options and choose the one that best fits their needs.
How Long Do Dentures Last?
Dentures typically last up to 10 years before they need to be replaced. With age, the gums and mouth shape change and the dentures will need to be re-fitted and custom shaped.
Modern dentures are made to look and feel natural, unlike older dentures that look or feel fake. With today's technology and advancements in cosmetic dentistry, patients can feel confident in their beautiful and comfortable dentures.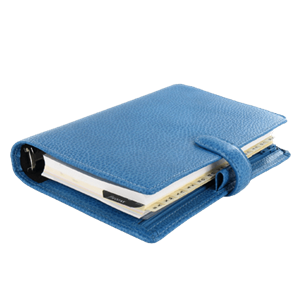 Plan Your Procedure
Average Procedure Time

2 - 3 Visits
Contact Us
For patients wanting dentures, you've come to the right place. At Bella Vita Dentistry, we strive to custom fit every patient with beautiful dentures that offer comfort, ease, and durability while still being as affordable as possible. Schedule a consultation with Dr. Foreman to learn more about your denture treatment options.