Beautiful Office and Technology Means Higher Prices?
ABSOLUTELY NOT! Don't be afraid that you will pay higher prices. You wont! We have invested in an elegant, non-clinical atmosphere with the highest level of technology and care for our patients and it is Dr. Foreman's desire to make a comforting and inviting atmosphere so that you "experience your smile!" His investment is a long-term one where giving the patient more means a long term commitment to your care. Our fees are competitive with the surrounding offices and because we are 'In-Network' providers, we agree to accept the DISCOUNTED fees that your insurance provider sets. These are the same fees that other participating providers accept as well. So, as a patient, you get a higher level of service, an elegant relaxing environment, the highest level of technology, proactive and preventative care - all for no more than you would pay at a local clinic or 'boxed' corporate dental office.
Insurance and Payment
Bella Vita Dentistry is a preferred provider for most dental insurance PPO plans and files insurance claims electronically as a courtesy for you. We also accept cash and major credit cards as forms of payment.
At your appointment, our Insurance Coordinator will speak with you in our private Business Center to determine an insurance estimate. For patients without insurance or for expenses that may not be covered by your plan, there are many options for financing your dental investment with us here at Bella Vita Dentistry.
---
Care Credit
To learn more and find out what you qualify for, give us a call today and we will be happy to walk you through the process of making dentistry affordable for you and your family. There is financing available to make experiencing your smile affordable!
Unfortunately, cost is often a factor when it comes to dental care. Although generally nowhere near the expense of general medical treatment, dental care does carry a cost. We always try to find ways to help our patients get the care they need, because dental problems generally don't go away on their own. If cost is impeding your care, give us a call! We also offer the Community Dental Plan as a courtesy to our patients without standard dental insurance.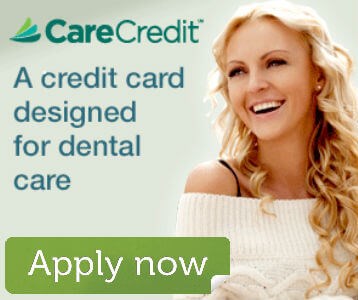 ---
Community Dental Plan
The Community Dental Plan (CDP) is a dental savings plan run by your dentist, not an insurance company. CDP saves families significant money (over $1200/year for a family of four) on dental care by eliminating the high costs and hassles associated with billing insurance companies. There are no monthly insurance premiums, deductibles, exclusions, or waiting for treatment. CDP offers patients local, high quality dental care, at discounted prices. It is our mission at Bella Vita Dentistry to provide the highest quality care at affordable prices.
The plan is $199 annually for $149 for each additional family member and includes:
2 Routine Cleanings*
2 Routine Exams
2 Sets of Diagnostic X-Rays
Choice of Bleach Trays or Fluoride Treatments
15% Off Dental Treatments
25% Off Dental Products
Fees reflected are for cash, check, or credit card only. Using extended financing options will reduce discount percentages. Family members must reside in the same household and be 21 or under or a full-time college student.
*Cleanings do not include therapeutic periodontal treatments.